About
Meet the Author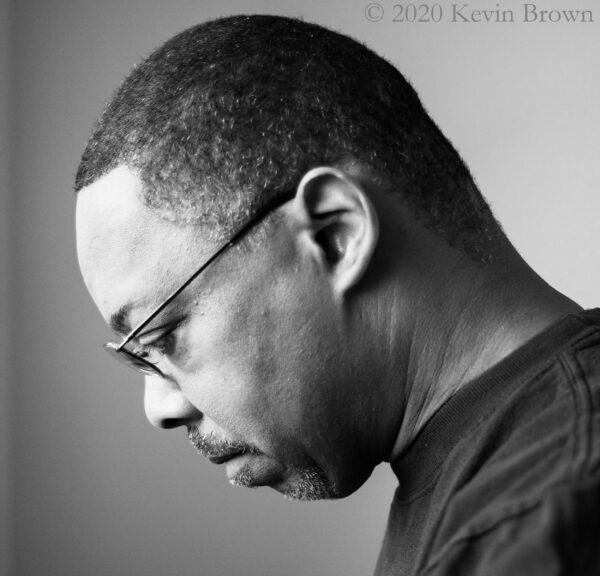 Born September 3, 1960 in Kansas City, Missouri, Kevin Brown is the only child of John Henry Brown and Duan Nimmons Brown.
As widow of poet Countée Cullen, Ida Mae Roberson, Kevin Brown's maternal great-grandmother, was active in preserving the legacy of the Harlem Renaissance from 1930 to 1986. Prior to marrying Ida Mae Roberson in 1940, Countee Cullen was briefly son-in-law of W.E.B. Du Bois.
Until his death in 1946, Countée Cullen taught French and Creative Writing at Harlem's Frederick Douglass Junior High School (P.S. 139), where James Baldwin was among his many distinguished alumni.
In the 1960s and early 1970s, Kevin Brown lived with his parents in Pomona (Los Angeles County) and later in the Haight Ashbury district of San Francisco as well as other Bay Area counties like San Mateo and Santa Clara, near San Jose. From 1985 to 2007, Kevin Brown lived in New York City, where his son Camilo Brown-Pinilla was born in 2004.
Kevin Brown earned his B.Sc. degree (2006) from the City University of New York Baccalaureate Program for Unique and Interdisciplinary Studies, headquartered at the Graduate Center. At Queens College and many other campuses of the 23-college CUNY system, scattered throughout the five boroughs, Kevin Brown double-majored in both Spanish as well as literary and technical translating & interpreting. He studied with Gregory Rabassa, translator of 100 Years of Solitude, among other distinguished faculty from Spain and Latin America.
In May 2007, Kevin Brown returned to California. He lives in San Diego.
Speaking Engagements and Media Coverage
Date
Event
Theme
Moderator(s)
2021, Friday, February 26th, 7:00 p.m.
The Decameron Project
COVID-19
La Jolla Historical Society, San Diego Writers, INK., Write Out Loud
2021, Saturday, February 13, 2:00 p.m.
Diatribes at San Diego: A Virtual Gathering of Local Authors
Black History Month
Linda Brawley, Zoe Ghahremani, Patrick Howell, Kent Tran
2021, Friday, January 29, 6:00 pm – 8:30 p.m.
Local Author Showcase
55th Annual
San Diego Public Library
Critical Evaluations