About
Meet the Author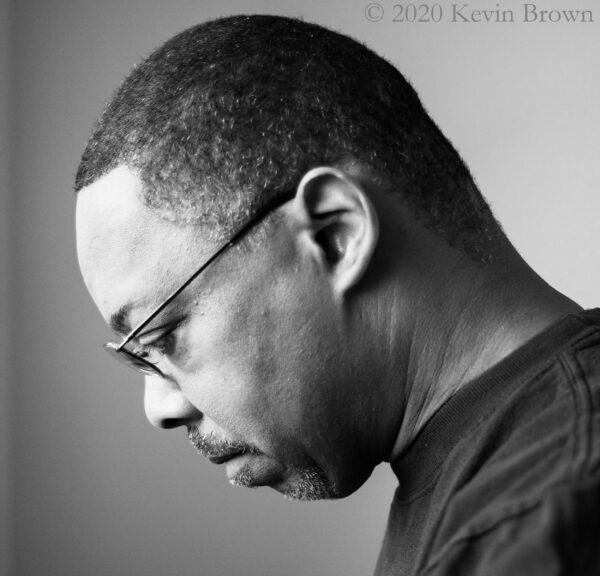 All writing is autobiographical writing.
This is not an autobiography. These are just the facts.
Kevin A. Brown was born September 3, 1960, in Kansas City, Missouri.
His father was John Henry Brown (Iowa Hawkeyes 1959 Big 10 Track & Field record, 440 Yards (48.1); Rose Bowl victory over California Golden Bears, 38-12).
https://en.wikipedia.org/wiki/1959_Rose_Bowl.
Kevn A. Brown's mother, Duan Nimmons Brown, was born in New York in 1940.
Born 21 August 2004 at Elmhurst Hospital Queens, in New York City, Camilo Brown-Pinilla is the son of Kevin A. Brown.  Camilo Brown-Pinilla began his freshman year at Harvard College in 2022.
Ida Mae Roberson (later Ida Cullen-Cooper) was Kevin A. Brown's maternal great-grandmother. In 1940, Ida Mae Roberson married Harlem Renaissance poet Countée Cullen (Harvard University, A.M. 1926). In 1928, Countée Cullen married the only daughter of W.E.B. Du Bois (Harvard University, A.B. 1890; Ph.D. 1895). Countée Cullen and Yolande Du Bois divorced in Paris (1930). Ida Cullen-Cooper, born in Tulsa, Oklahoma in 1900, was active in preserving the history of the Harlem Renaissance from her arrival in New York City in 1930 to her death in 1986.
From 1932 until his untimely death in 1946, Countée Cullen taught French & Creative Writing at Frederick Douglass Junior High School (P.S. 139) in Harlem. Essayist James Baldwin, Nigerian-Jamaican composer, jazz violinist, and choral conductor Noel DaCosta as well as historian John Henrik Clarke were just three of many distinguished alumni who studied under Cullen at P.S. 139.
In the very early 1960s Kevin A. Brown lived in Los Angeles County (Pomona).
In 1969, he and his mother moved to the Haight Ashbury district of San Francisco. At Twin Peaks Elementary, Kevin Brown was a classmate of Hollywood production manager Christopher Defaria, who went on to work as production manager on Gravity (2013), Mad Max: Fury Road (2015). Classmates giggled when teachers and substitutes called on Chris DeFaria, who sounded like Peppermint Patty. Because Chris DeFaria was the child actor who voiced that part in It Was a Short Summer, Charlie Brown (1969) and Play It Again, Charlie Brown (1971). Sometimes, Chris DeFaria sounded like Pig-Pen. Because he voiced that part in A Boy Named Charlie Brown (1969).  Kevin A. Brown has published essays on the performing arts (dance, film, music) in the Threepenny Review and elsewhere since 1983.
Kevin A. Brown began ice skating and playing ice hockey in Belmont, San Jose and the greater Bay Area in the early 1970s.  When Mark Messier was traded from the Edmonton Oilers to New York in 1991, he became a loyal Rangers fan. Since 2007, Kevin A. Brown has lived in San Diego, where he met NHL pioneer Willie O'Ree in 2010, and continues to follow the San Diego Gulls of the American Hockey League.
In the Bay Area counties of San Mateo and Santa Clara between 1970-75, Kevin A. Brown lived in Belmont Heights and Milpitas, attending Ralston Middle School and Rancho Junior High, on the borderline between San Jose and Milpitas. Kevin A. Brown attended Samuel Ayer High School, in Milpitas, and graduated from Southeast High School in Kansas City, MO.
From 1980-1985, Kevin Brown lived in San Francisco, where he published essays / reviews in The Oakland Tribune and elsewhere.
Living and working in New York City between June 1985 and May 2007 (Bedford-Stuyvesant Brookyln, Upper West Side and Lower East Side of Manhattan, Rego Park, Queens), Kevin A. Brown reviewed for The Times Literary Supplement, Kirkus and other publications, lectured at the College of Staten Island, published three books and became a Spanish into English translator. After attending the Columbia University School of General Studies, Kevin Brown studied at Queens College and other undergraduate and graduate campuses of the 25-college City University of New York system scattered throughout the five boroughs (https://www.cuny.edu/about/colleges-schools). Kevin A. Brown double-majored in Spanish as well as literary translation & technical interpreting (T&I), studying with 100 Years of Solitude translator Gregory Rabassa, among other distinguished faculty from Spain and Latin America. Kevin A. Brown earned a Bachelor of Science degree (2006) from the City University of New York Baccalaureate Program for Unique and Interdisciplinary Studies (CUNY BA), headquartered at the Graduate Center (https://cunyba.cuny.edu).
The essays Kevin Brown has collected in «Countée Cullen's Harlem Renaissance: A Personal History» are firmly rooted in the images below.
https://www.google.com/search?q=ida%20cullen%20cooper&tbm=isch&tbs=rimg:CZxYZ7YVW9tLYW-cyzxaMEYG8AEAsgIMCgIIABAAOgQIARAA&hl=en&sa=X&ved=0CBsQuIIBahcKEwiY4K_bkfX3AhUAAAAAHQAAAAAQDA&biw=1269&bih=625